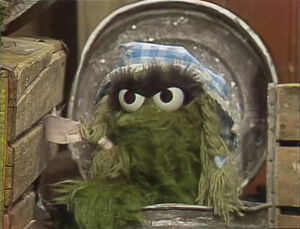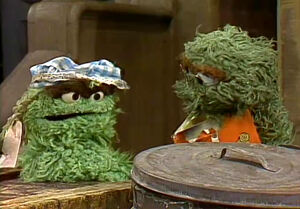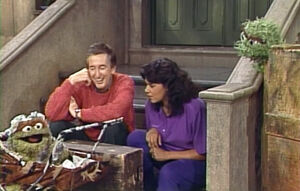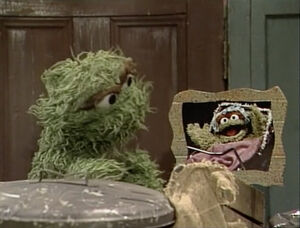 Irvine is Oscar the Grouch's niece, herself a baby Grouch. She has a tendency to scream and cry very often. Her parents are not seen in the series.
She appeared on Sesame Street as early as season 10 (Episode 1216) up through season 30. She made a return appearance in a 2016 video for Sesame Street in Communities. (YouTube)
In her first appearances on the show, she was referred to as "Irving," but the name was changed to "Irvine" by season 13. The character was also originally made from small, stock Grouch puppets before a unique puppet for her was built for season 14.
Irvine can also be spotted in the finale of The Muppets Take Manhattan.
Notes
Over time, the Irvine puppet was given an eyebrow mechanism, just like her uncle.
Episodic Appearances
Video appearances
Book appearances
See also