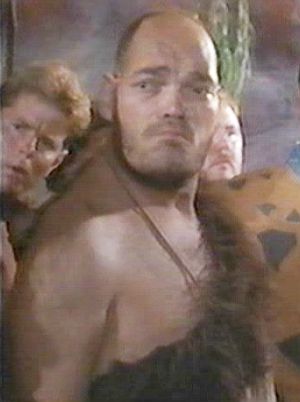 Irwin Keyes (b. 1952-2015) was a character actor, often typecast as comedic thugs or goons, who played Joe Rockhead in the Creature Shop-effects film The Flintstones and its sequel The Flintstones in Viva Rock Vegas.
Keyes' film credits included Friday the 13th, Zapped, Frankenstein General Hospital (as the monster), The Private Eyes (with Don Knotts), Timemaster, House of 1,000 Corpses (as Ravelli, named after a Marx Brothers character), and Intolerable Cruelty. On television, he was a recurring guest on The Jeffersons as genially dim-witted bodyguard Hugo Mojelewski, and also appeared on Growing Pains, Police Squad! (with Leslie Nielsen), EZ Streets, and Black Scorpion.
External links
Community content is available under
CC-BY-SA
unless otherwise noted.