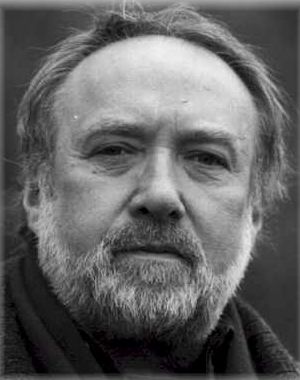 Jürgen Kluckert is a German voice actor who took over as the voice of Earl Sinclair on Die Dinos (Dinosaurs) in 1994, following the death of Edgar Ott. He had previously dubbed guest dinosaurs. Kluckert was also heard on Farscape - Verschollen im All, the German dub of Farscape, as Alcar in "Icarus Abides."
Kluckert was a regular on Unsere Farm in Irland (2007-2010) as Lucius McNamara and appeared on the German crime series Tatort as Leuschner, assistant to lead detective Bülow, in five installments between 1985 and 1989. He is the primary German voice of Morgan Freeman and Danny Glover. He also dubbed G. W. Bailey in the Police Academy series, Ernie Hudson in the Ghostbusters movies, Robbie Coltrane in GoldenEye and others, Bill Cobbs in Night at the Museum, Robin Williams in Moscow on the Hudson, John Hurt in Night Crossing, and Richard Griffiths in Gandhi.
For TV, he dubbed Ron Glass on Barney Miller and Firefly, John Aylward on The West Wing, John Karlen on Cagney & Lacey, and John Astin and others on The Love Boat. Animation roles include Benjamin Blümchen in German cartoons and audio books (another role inherited from Edgar Ott), the narrator/peddler in Aladdin, Vladimir in Anastasia, Swackhammer in Space Jam, and Mr. Krabs on SpongeBob SquarePants.
External links