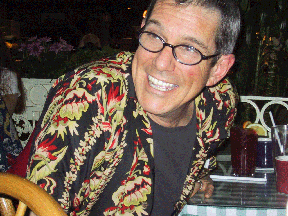 Jack Tate is an actor and suit puppeteer who played several Unisaur guest and background characters on Dinosaurs.
Tate's best known role is in the costume of "Jack", CEO of Jack in the Box in the popular television advertisements. As an on-camera actor, his TV credits include guest spots on The Fresh Prince of Bel-Air, Columbo, Frasier, and The West Wing.
Puppeteer credits
Dinosaurs: body performer of Andre, Bob (DMV Worker), Dolf, Elder, Georgie, Gus Molehill, Hank Hibler, Jerry Valentine, Insurance Agent, The Job Wizard, Lucius, Mel Luster, Ray Gherkin, Richard, Sarge, Sexual Harris, Shelly, Solomon the Great, Stu Boombird
External links
Community content is available under
CC-BY-SA
unless otherwise noted.