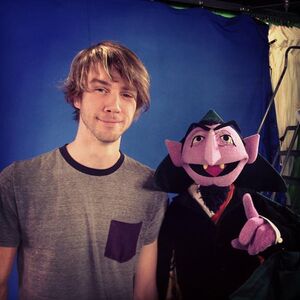 Jake Huffman is an American musician and composer. Huffman serves as the drummer and vocalist for the band, the McLovins.
Huffman was approached by Sesame Street music director Bill Sherman (Huffman's brother-in-law) to co-write "Counting the "You"s in YouTube" in 2013 and later became part of the show's composing team.[1]
Huffman also provided the singing vocals for the show's animated segment, "D is for Dinosaur" (which he also wrote).

Song credits
Sources