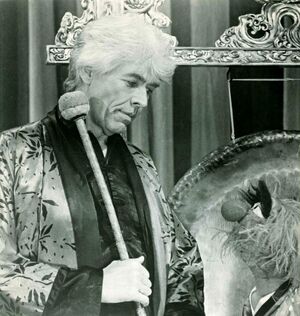 James Coburn (1928-2002) played the "El Sleezo Café Owner" in The Muppet Movie.
He also guest starred on The Muppet Show episode 505, made a brief appearance in The Muppets Go Hollywood and also was interviewed for his experiences on The Muppet Show for the BBC documentary I Love Muppets.
He won the 1999 Academy Award for Best Supporting Actor for his work in Affliction.
External links