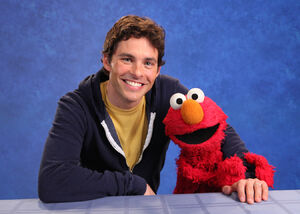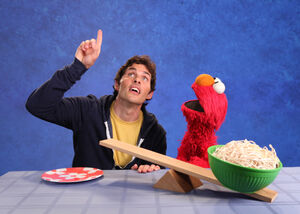 James Paul Marsden (b. 1973) is an American actor, singer and former Versace model best known for playing Cyclops in the first three X-Men films.
Marsden appeared on Sesame Street to explain the word "engineer" in a Season 42 Word of the Day segment.
Other film credits include Hop, Superman Returns, Hairspray, Enchanted, the remake of Frank Oz' Death at a Funeral, and 27 Dresses. His television credits include appearances on The Nanny, Saved by the Bell: The New Class, Party of Five and Ally McBeal.
External links