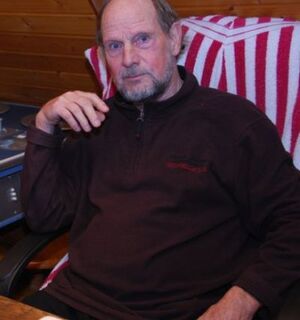 Jan Harloff (b. ca. 1944) is a German director, translator, and dubbing director who worked on Sesamstrasse from the first season until 1985. He directed the dubbing for Muppet skits and often co-wrote scripts or song lyrics, including the German translations of "The Subway," "Bones," "Would You Like to Buy an O?," "ABC Disco," and "Everyone Likes Ice Cream."
Harloff directed live-action film inserts, frequently involving kids (sometimes casting his own sons, Fabian and Marek). He also directed inserts involving animals and other topics. For recordings, he directed the 1976 album Bumfidel aus der Sesamstrasse and had a speaking part as a neighbor.
Based in Hamburg, Harloff voice directed the German dubs of Miami Vice and Teletubbies (voicing the narrator as well).
External links