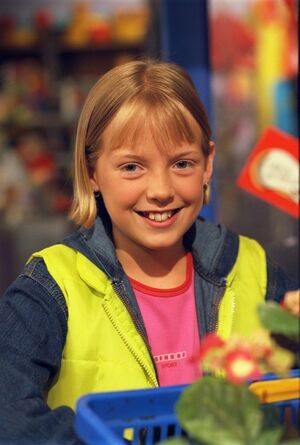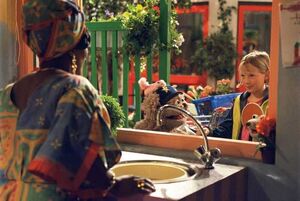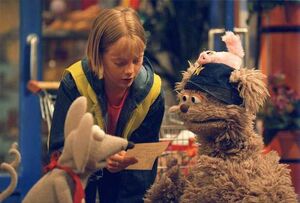 Janine Kastelijn (b. 1988) is a Dutch Youth Winner for Reading from The National Reading Contest 2000 in The Netherlands.
She made a guest appearance on Sesamstraat, the Dutch co-production of Sesame Street in 2000. This was the first and rare times the show invited a contest winner in their street.
NCR wrote about her winning; "Janine Kastelijn (12) wins The National Reading Contest. The 12 year old Janine Kastelijn, from primary school De Hoeksteen (the Cornerstone) in Leersum, won Wednesday, in music center Vredenburg, Utrecht, the finals of The National Reading Contest. She read a piece from the book Koka and deathly violin Bidshika by André Boesberg. The jury found that Janine read quite out a moving piece in a `natural and controlled way."
 May 26, 2000 Janine was one of the twelve finalists of the seventh National Reading Contest. This year, a record number of children participated. More than 67,500 students participated, from 60,000 children in 1999. The jury was formed by Hans Smit, Anniko van Zanten, Yvon Jaspers and Rindert Kromhout (author of, among other things Nare Ellie and Ellie severe)".
External Link
Community content is available under
CC-BY-SA
unless otherwise noted.