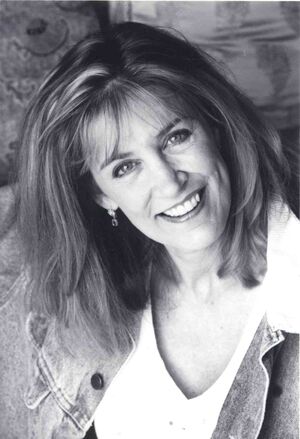 Janis Liebhart, with songwriting partner Alan O'Day, wrote nearly 100 songs for Muppet Babies, both for use on the television show and in the stage show Jim Henson's Muppet Babies Live!. She and O'Day also composed the song "Elmo Didn't Mean To" for Sesame Street Season 43.
She and Alan O'Day have collaborated on several other occasions, including a series of children's videos for National Geographic where the pair also produced and performed. She has also worked as a vocalist on other recordings, most such as Neil Young's Living With War and Ringo Starr's Y Not. She toured as a backing vocalist for Michael Bolton for 19 years, and previously with the Righteous Brothers and the Moody Blues in the late '80s.
Liebhart has written music for other film and TV projects, including the theme song for the movie Undercover Brother with Stanley Clarke. With Danny Jacob, she's written special musical material for Kim Possible and the theme for The Emperor's New School.
From 2002 to 2006, she and a partner started a designing company, Dandelines, Inc., where they produced dinnerware decorated with witty phrases and sleek designs on glass.
External links