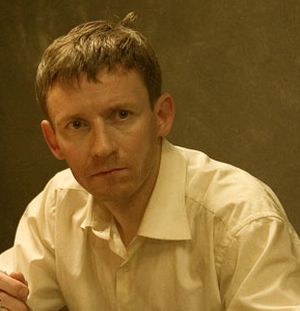 Janusz Wituch is a Polish voice actor who dubbed Ernie on Bawmy się, Sezamku (Play with Me Sesame), Niezwykłe przygody Berta i Erniego (Bert and Ernie's Great Adventures), and in various specials and videos. He also dubbed Herry Monster on Świat Elmo (Elmo's World) and the Newsman and others in Muppety (The Muppets) and follow-up projects.
Wituch dubbed Campbell Scott in The Amazing Spider-Man and its sequel, Sean Hayes in The Cat in the Hat, George Clooney in Spy Kids, Michael C. Hall in Paycheck, and various roles (rangers, villains, and others) in the Power Rangers franchise.
In cartoons, Wituch dubbed the Penguin, Mayor Hill, the Ventriloquist/Scarface, and others on Batman: The Animated Series and spinoffs, Wimpy in the Popeye shorts, Clifford the Big Red Dog, Elrond in the animated The Lord of the Rings film, Fanboy on Freakazoid, and assorted characters in Looney Tunes cartoons.
He has been active in video game dubbing, including Dragon Age: Origins, the Battlefield series, and Epic Mickey 2: The Power of Two.
Muppet dub credits