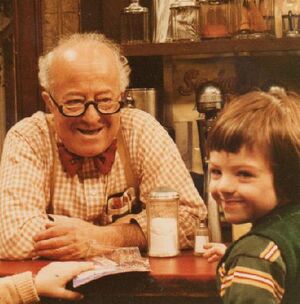 Jason Kingsley (b. 1974) is the son of writer Emily Perl Kingsley. He made his first appearance in 1975,[1] and according to the book Street Gang, Kingsley appeared in over 50 episodes of Sesame Street.
Kingsley appeared in several Muppet & Kid Moments. He also co-wrote the lyrics to "Count Me In" with his mother. In 2004, his contribution to My Favorite Sesame Street Moments aired before Episode 4072.
Jason Kingsley is the co-author with Marshall Levitz of Count Us In: Growing Up With Down Syndrome. In 1997, he appeared alongside Chris Burke in a Down syndrome-themed episode of Touched by an Angel.
Appearances
Street Scenes
Muppet & Kid Moments
Sources
External links