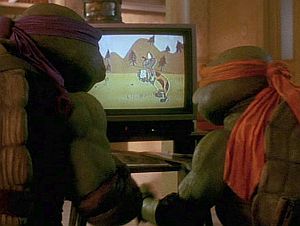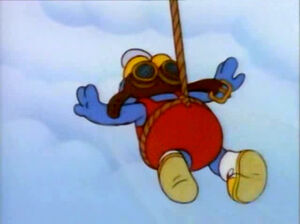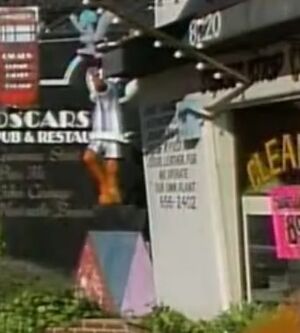 Jay Ward (1920-1989), born J (no period, so he could choose a full name later) Troplong Ward, was a television producer best known for his many animated series, ranging from Crusader Rabbit (1949), which became the first original cartoon series created specifically for television, and Rocky and His Friends and its various incarnations (1959-1964) and supporting segments to George of the Jungle (1967-1968).
In contrast to the often assembly-line approach used by Hanna-Barbera and others, Ward's shows were known for their satirical humor, carefully crafted scripts (penned by Looney Tunes veteran and Bullwinkle voice Bill Scott and writers who would go on to develop such series as Get Smart and The Mary Tyler Moore Show), bad puns, and innumerable references to literature, pop culture, and current events. The humor extended to the credits, which almost invariably credited the mythical Ponsonby Britt OBE as executive producer. Ward's work has been cited as an influence on such later series as The Simpsons.
Other Ward productions included Hoppity Hooper, the unaired puppet pilot Watts Gnu, Fractured Flickers (a live-action showcase for vintage mostly silent film footage re-dubbed with comic voices), and many commercials for Cap'n Crunch and other Quaker Oats products.
In 1997, George of the Jungle was adapted into a live-action film, with Jim Henson's Creature Shop providing semi-realistic versions of such Ward characters as An Ape Named Ape and the Tookie Tookie Bird.
References
In Miss Piggy's Hollywood, when Fozzie Bear reports in from Sunset Strip, the Bullwinkle statue (at the location of Jay Ward's old studio) is visible. The statue was sculpted by Ward employee Bill Oberlin in 1961 to promote The Bullwinkle Show and remained a landmark of the strip until its removal in 2013 (although subsequently refurbished, the statue was put into storage in 2015).
In the seventh season Muppet Babies episode "...At the Movies," when Baby Piggy fantasizes about being a movie star and the director asks her to jump, she responds "Who do you think I am, Rocky the squirrel?"
In Sesame Street Episode 4080, the Fairy Godperson gets a call on his wand cell phone about a moose in Minnesota who wants to fly like a squirrel, in reference to Bullwinkle, Rocky, and their hometown of Frostbite Falls, Minnesota.
Muppet Mentions
Trivia
Connections
Cast and crew with Muppet/Henson connections worked on original Jay Ward projects:
Several actors with Muppet/Henson connections also appeared in projects based on Jay Ward characters.
Community content is available under
CC-BY-SA
unless otherwise noted.