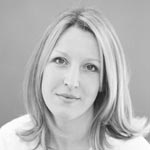 Jeannie Lurie worked on songs for The Muppets Wizard of Oz and The Muppets.
For the Oz telefilm, Lurie and her colleagues were nominated for "Outstanding Music and Lyrics" at the 2005 Emmy Awards. She received writing and producer credits for the songs "Kansas", "When I'm With You", "The Witch Is in the House", and "Good Life". For the 2011 film, she co-wrote "Pictures in My Head".
Lurie is prolific at Disney, writing songs for Hannah Montana, Sonny with a Chance (Demi Lovato), the theme music for both Good Luck Charlie and Shake It Up!, and for TV movies like Cow Belles, StarStruck, and Lemonade Mouth. She's also prolific at Nickelodeon, co-writing the theme songs for School of Rock and I Am Frankie.