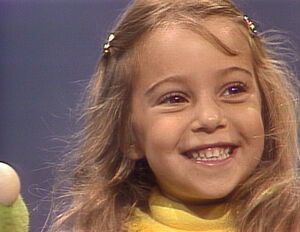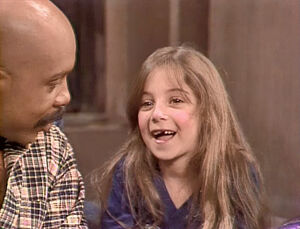 Jennifer Altman appeared on Sesame Street as one of the kids during the late 70s and early 80s.
She featured perhaps most prominently in Christmas Eve on Sesame Street during a montage of moments in which Kermit the Frog and Grover ask several kids how Santa Claus gets down the chimney. Jennifer's theory includes Santa achieving this feat by sliding and/or squishing.
She also appears in a sketch in which she and Kermit show off their knees, and another where she wears a shirt identical to Ernie's. She was also one of the "Shape Dancers" in a series of inserts produced for season ten.
Street scenes