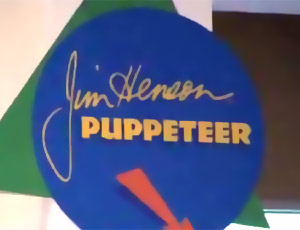 Jim Henson: Puppeteer was an exhibit which opened on September 25, 2007 at the Center for Puppetry Arts in Atlanta, Georgia. Featured puppets, all exclusive to Jim Henson's repertoire, include Ernie, Rowlf the Dog, the hand puppet version of Delbert the La Choy Dragon, Dr. Teeth, the Swedish Chef, Bugsy Them, the Jim Henson Muppet and several others. Also included are original sketches by Jim Henson, archival photographs (including one of a stained glass window that used to decorate the Henson Townhouse), and a behind-the-scenes video.
The exhibit was one of several planned in the years leading up to the opening of the Worlds of Puppetry exhibit set in the Jim Henson Wing on November 14, 2015.
The exhibit was originally scheduled to close on August 3, 2008; however, it was announced in Spring 2008 that it was to remain on display long-term, along with Jim Henson: A Man and His Frog and Jim Henson: Wonders from His Workshop.
Among the highlights were behind the scenes photographs of Jim Henson with his puppet likeness, donated by Bonnie Erickson, a series of design sketches from Dog City (along with Bugsy Them (only dressed as Bruno, and Officer Fuzzy and another police dog), a biography of many puppeteers and quotations.
Sources
See also
Community content is available under
CC-BY-SA
unless otherwise noted.