This article is about an upcoming project, product, or production.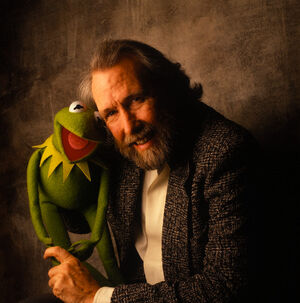 | | |
| --- | --- |
| Written by | Brian Jay Jones |
| Published | September 24, 2013 |
| Publisher | Random House/Ballantine |
| ISBN | 0345526112 |
Jim Henson: The Biography is an upcoming biography of Jim Henson written by Brian Jay Jones. The 672-page book will be released on September 24, 2013 (Henson's 77th birthday). The book will be published by Random House/Ballantine.
Development
In July 2010, it was first reported that Jones had sold a biography of Jim Henson to Ballantine Books. Jones worked on the project with the blessing of the Henson family and the Jim Henson Legacy. From 2010 to 2012, he spent time combing through the Henson Archives with the assistance of Karen Falk.[1] Jones also spent time interviewing many of Henson's colleagues for the book - including Steve Whitmire, Dave Goelz, Jerry Nelson and many others[2][3]. Jones delivered the first draft of the manuscript to his editor in June 2012; the draft was 700-pages long.[4]
According to a press release, the book will cover Henson's professional career, but does not mention how much of his personal life will be featured.[5]
See also
Sources
External links