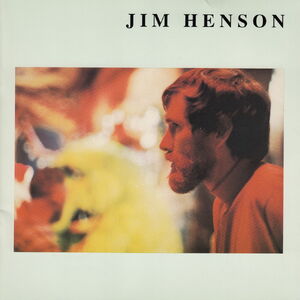 Jim Henson: The Greenwich Years (1964-1971) is an exhibit presented at the Hurlbutt Gallery in Greenwich, Connecticut from March 3rd to April 21st, 1994. The exhibit focused on Jim Henson's work during the time that he and his family lived in Greenwich.
Jim, his wife Jane, and his children John and Heather moved to Greenwich in April 1964, shortly after he'd moved the Muppet workshop and headquarters from Washington, D.C. to New York City. In the first few years that the family lived in Greenwich, Henson produced his short film Time Piece, various pilots and TV specials, and many commercials and variety show sketches. During the latter half of that period, Sesame Street began, and Henson's career took off in many ways. The family moved to New York in 1971.
The exhibit included nine cases of Henson's puppets:
Original Kermit
Rowlf, Kermit and Baskerville
Guest appearances: Java puppets
Guest appearances: Mahna Mahna, The Snowths and early monsters
Commercials: La Choy Dragon and Sir Linit
Experiments: The Wizard of Id
Puppets from around the world
Tales from Muppetland: The King and Featherstone from The Frog Prince and Hey Cinderella!, Cat Gut and Rover Joe from The Muppet Musicians of Bremen
Sesame Street: Big Bird
There was also a screening room which ran a continuous set of four programs: Time Piece and Run, Run, Selected guest appearances and commercials, The Muppets on Puppets, and Selections from Muppetland specials and Sesame Street. There was also a small installation about Henson's Cyclia project.
In 2017, the Greenwich Historical Society in nearby Cos Cob presented a new exhibition, Jim and Jane Henson: Creative Work, Creative Play.
Community content is available under
CC-BY-SA
unless otherwise noted.