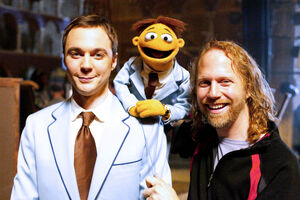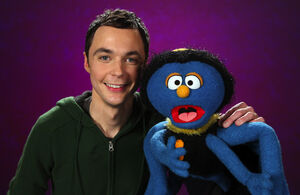 Jim Parsons (b. 1973) is an actor best known for his role as Sheldon Cooper on The Big Bang Theory (created by Bill Prady). Recent credits include a guest role on Nickelodeon's iCarly, and voicing Milton Feltwaddle on The Hub's Pound Puppies.
He appeared on Sesame Street in Season 41 to present the word "arachnid."
Parsons says, "It's one of my favourite things I've ever gotten to do because of any sort of career in Hollywood or whatever. When I heard that I was doing this and I could bring my [four-year-old] nephew, I said, 'I could retire.'"[1]
Parsons also appears during the "Man or Muppet" number of The Muppets as the human version of Walter.
Sources
External links