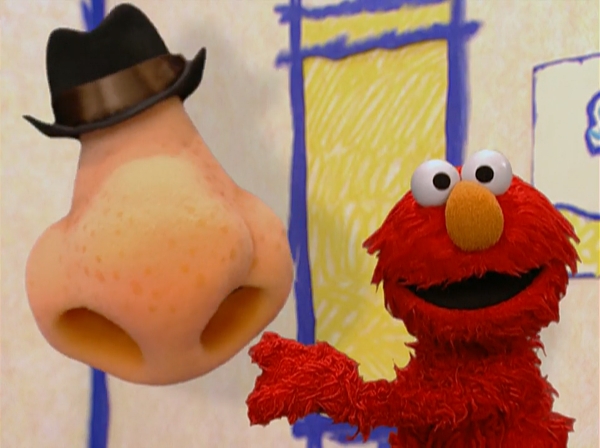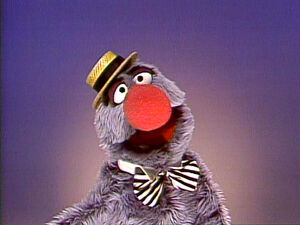 Jimmy Durante (1893–1980) was an American comedian, singer and actor. With his distinctive nose, raspy voice, and fractured New York English, Durante became one of the most popular personalities of vaudeville, radio, Broadway, films and television. His catchphrase, "Good night, Mrs. Calabash, wherever you are," was his signature signoff on radio, while "Inka Dinka Doo" was his theme song. As the voice of the narrator for the Rankin/Bass special Frosty the Snowman, new generations are exposed to him every Christmas.
References
In the Elmo's World episode "Noses," Elmo interviews a giant nose who speaks like Jimmy Durante and wears a Durante hat.
In Sesame Street Unpaved, it's pointed out that Elmo shares his astrological sign, Aquarius, with Jimmy Durante ("their noses are similar").
Sources
External links
Community content is available under
CC-BY-SA
unless otherwise noted.