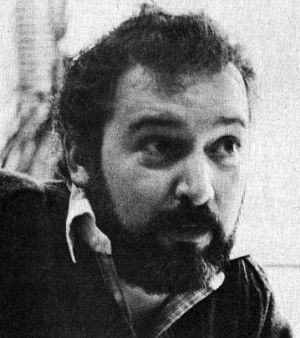 John Costanza (b. 1943) is a comic book artist, letterer, and illustrator who drew the original 1980 version of the Sesame Street book Look What I Found. He subsequently illustrated two Fraggle Rock coloring and activity books, The Fraggles Big Fun & Games Activity Book and The Fraggles Big Opposites Coloring Book (both 1988). Costanza returned to comics on the Dinosaurs comic book (1992-1993), penciling and lettering "King Earl and the Knights of the Buffet Table" and penciling "The Pest Years of Our Lives."
Costanza had a long career in comics, beginning as an assistant on the newspaper strip Tales of the Green Berets in 1965. His work as an artist was often used for cartoony or child-friendly titles (including Western Publishing's Smokey Bear and Sylvester and Tweety), but as a busy letterer, he worked on all kinds of comics. For DC Comics, one of his earliest assignments was fairly straightforward, penciling a 1968 Superman's Pal Jimmy Olsen story, but he soon moved to writing and drawing humorous one-page fillers for 1970s titles, including House of Mystery and House of Secrets, war comics, and Aquaman (with the one-shot "Scuba Man" parody). In the 1980s, Costanza lettered for The Dark Knight Returns (and other Batman titles), Wonder Woman, Green Lantern, and Alan Moore's run on Swamp Thing. Costanza returned to DC in the 1990s, on various Looney Tunes titles and Animaniacs.
At Marvel, he lettered Conan the Barbarian, Captain America, The Incredible Hulk, Spider-Man, The Avengers, and Marvel's Star Wars series. Costanza also worked on the 1980s Star Comics imprint, drawing Heathcliff, the Popples, and the Getalong Gang, as well as the spoof title What The--?!. He also lettered the Dark Horse Buffy the Vampire Slayer comics and had stints with Disney (art on Mickey Mouse, Goofy, and Roger Rabbit titles), on the Super Mario Bros. comic books, Bongo's Simpsons comics, and for over a decade with Archie Comics (variously penciling, inking, and/or lettering beginning in 2001).
Costanza's other children's book illustrations, all during the 1980s, featured Bugs Bunny, the Roadrunner, Rainbow Brite, Robotman, Pac-Man, and the Biskitts. He drew for National Lampoon and computer game magazines and illustrated album covers for Peter Pan records.
External links
Community content is available under
CC-BY-SA
unless otherwise noted.