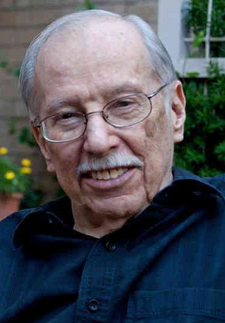 John Glines (1933-2018) was a playwright and producer who wrote for Sesame Street from seasons 11 through 13. Glines also wrote for Captain Kangaroo for seven years (from 1965 to 1972).
A Santa Maria, California native and alumnus of Yale University, Glines won a Tony Award for Best Play in 1983 as a producer of Harvey Fierstein's Torch Song Trilogy, and won three Drama Desk Awards as producer of the plays Torch Song Trilogy, As Is (1985), and Whoop-Dee-Doo! (1994).
In 1976, Glines, Barry Laine and Jerry Tobin co-founded "The Glines," a non-profit organization for gay art that dispels stereotypes and encourages positive self-images.
Sesame Street episode credits
External links
Community content is available under
CC-BY-SA
unless otherwise noted.