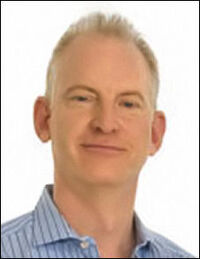 John Stevenson served as a storyboard artist/designer and background puppeteer on The Muppet Show. One of his more notable contributions was the whale sequence from episode 516, which he later adapted as the book The Whale Tale.
Stevenson also worked on The Great Muppet Caper, The Dark Crystal, Little Shop of Horrors, Labyrinth, The Jim Henson Hour and Brats of the Lost Nebula, and contributed to the book Muppet Madness, as well as some Muppet coloring books.
Stevenson's other credits include directing the 2008 Dreamworks film Kung Fu Panda, and Sherlock Gnomes in 2018.
See also