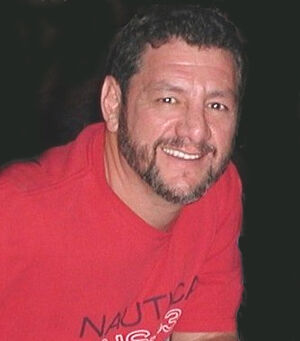 Juan Iglesias began his show business career as a dancer and performed in numerous stage, television and movie productions. He played the role of Cookie Monster in the original touring cast of A Sesame Street Mystery: The Case of the Missing Rara Avis, the first version of Sesame Street Live.
Iglesias' film credits include The Last Dragon, Staying Alive, Breaking, Girls Just Want to Have Fun and The Mambo Kings. He appeared on television in Moonlighting and Fame. Later on in his career, he became a singer/songwriter, and recorded a CD in Spanish for J&B Records under the stage name Arlequín. For more information please visit: arleking.com
Iglesias now works as a webmaster, and lives in Palm Springs, CA.
External links