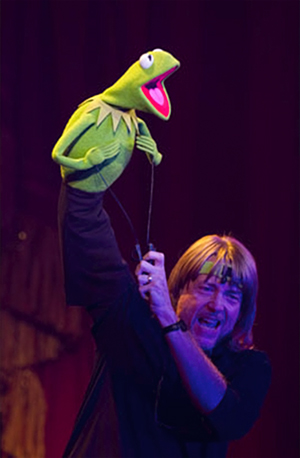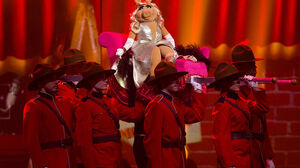 Just for Laughs is a Canadian comedy festival which is held every summer in Montreal.
On July 26th, 2012, the Muppets performed two live shows at the Just for Laughs festival. An hour-long television special of the show, entitled The Muppets All-Star Comedy Gala, was televised on December 24, 2012 on the Comedy Network in Canada.[1]
The Muppets hosted performances by comedians Ryan Hamilton, Jim Breuer, Mike Birbiglia, John Heffron, Danny Bhoy, Adam Hills, Caroline Rhea, and Steve Patterson. Other Just for Laughs gala hosts included Bill Hader, Jason Jones, and Joel McHale.
Kermit was quoted in a press release:
"Sharing the stage with the greatest comics in the world in front of the greatest comedy fans in the world is an incredible honour for The Muppets, and the highlight of Fozzie Bear's life. In fact, Fozzie is so overwhelmed, he may not be able to stand up to do his stand-up.[2]"
Highlights
Gallery
Videos
Cast
Muppets:
Comedians:
Credits
Muppet Performers:
See also
External links
Cite error: <ref> tags exist, but no <references/> tag was found