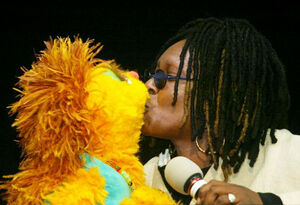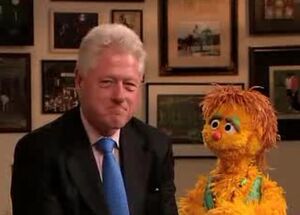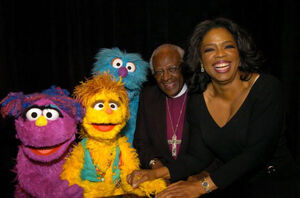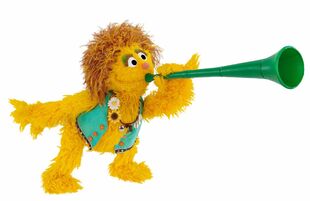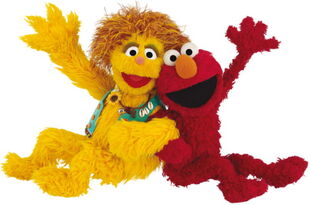 Kami is a monster from Takalani Sesame, the South African co-production of Sesame Street. She made international news in September 2002 when she was introduced as the world's first HIV-positive Muppet.
Kami has made appearances at UNICEF events (where she was named "Champion for Children" in 2003), at the Peabody Awards in 2005, several Sesame Workshop benefits, and the United Nations for World AIDS Day. For most of her U.S. appearances, Kami is performed by Fran Brill. However, Leslie Carrara-Rudolph played her at the 2006 Sesame Workshop Benefit Gala and Stephanie D'Abruzzo played her at the same gala in 2011 and 2015.
Kami also appears in Sesame Square, the Nigerian co-production of Sesame Street, as well as a series called The Adventures of Kami and Big Bird where she appears in animated form.
Origins
Kami's name is derived from kamogelo, which means acceptance or welcome in Zulu, Sesotho, and Setswana.
In 2004, designer Ed Christie described the creation of Kami in an interview with the Archive of American Television:
Kami is an HIV-positive character who is affectionate, articulate, literate and great fun to be with. She is wise beyond her five years and has a wealth of information about HIV/AIDS. She is a little shy at times and tends to observe rather than join in immediately. However when approached by someone in a friendly manner, she opens up quickly, easily, and joins in with great enthusiasm. Kami loves life and nature and has a remarkable ability to see the beauty in objects and to find creative solutions to problematic situations. Kami lives with Ma Dimpho, who adopted her.
See also
Sources
External links