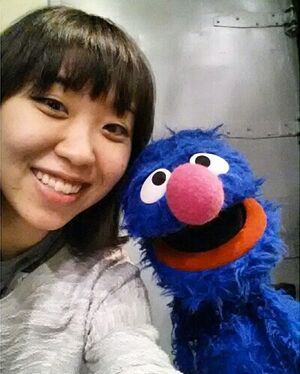 Kathleen Kim is a puppeteer and Muppet performer on Sesame Street.
Kim attended a puppeter workshop for Sesame Workshop in 2014[1] and was hired in 2015 as an assistant puppeteer for Sesame Street starting on season 46.[1]
Kim performed the yawning cat seen in the first shot of Episode 4810. She received her first on-screen credit in Season 49, and, in 2019, played her first major speaking role as Julia's mother Elena.
Kim's other puppetry credits include Martin P. Robinson's musical play All Hallow's Eve and the Fred Rogers biopic A Beautiful Day in the Neighborhood.
Credits
Sources