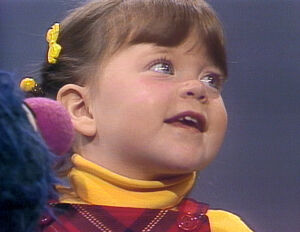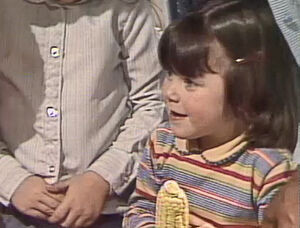 Kathleen Reilly (or, Katie, as she was called) appeared as one of the kids on Sesame Street in the late 70s and early 80s.
One of her most prominent appearances was in Christmas Eve on Sesame Street where she featured in a montage of moments with kids providing a thorough explaination to Grover about how Santa Claus fits down the chimney.
Another notable sketch with Ernie (where she dressed in his shirt) included a discussion about where their arms go, and how similar the two are.
Street scenes