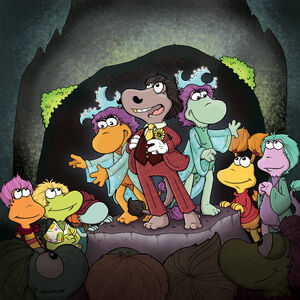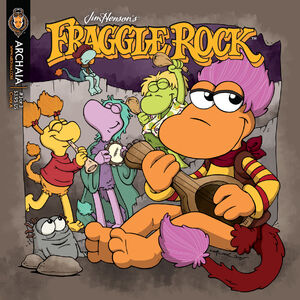 Katie Cook is an illustrator known for creating "cute" artwork based on popular entertainment franchises. She has provided licensed art for DC Comics, Marvel Comics, Star Wars, and The Lord of the Rings.
Cook wrote and illustrated an activity page in every issue of the Fraggle Rock comic book between 2010-2013. For the first volume, she wrote and illustrated the short story "Time Flew" from issue #1, and provided the B cover to issue #2. In the second volume, she provided the cover and wrote and illustrated the main story "My Gift is My Song" for issue #3.
Cook also writes and illustrates a weekly webcomic, Gronk: A Monster's Story.
Muppet mentions in Gronk
External links