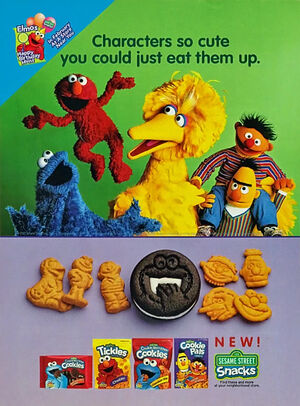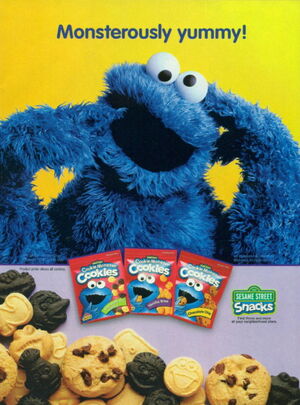 Keebler is the largest cookie and cracker manufacturer in the United States, founded by Godfrey Keebler in 1853. The Kellogg Company acquired Keebler in 2001.
In 2000, Keebler produced a line of Sesame Street snacks, including Cookie Monster Cookies, Cookie Pals, Tickles and Animal Crackers.
References
At Nerd HQ in 2014, Cookie Monster said he finds the Keebler tree a little creepy.