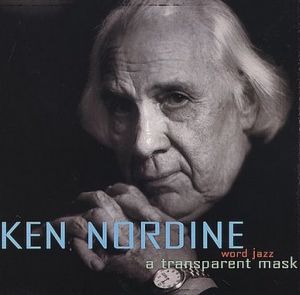 Ken Nordine (1920-2019) is a performance artist, voice actor, announcer, and radio personality, best known for his recorded poetry (often with a stream of consciousness sensibility) known as "word jazz." His distinctive voice has been utilized in commercials, experimental short films, film trailers, and other media, and near the end of his life, he re-edited his word jazz for availability as podcasts.
An active recording artist since the 1950s, Nordine's track "Hunger Is From" (from his 1957 LP Word Jazz) was utilized by Jim Henson as a Sam and Friends sketch (lipsynched by Yorick). Nordine later provided narration for the Henson-produced Sesame Street animated segment "Bumble Ardy" (designed by Maurice Sendak).
Nordine began his performing career in the 1940s on old-time radio, where he was a staple of the Chicago airwaves as a narrator, announcer, and actor. He announced such notable series as The Breakfast Club (whose cast included Fran Allison), where he read the commercials for Toni Home Permanents (1946-1947), as well as Jack Armstrong, the All-American Boy (ca. 1947-1951). He served as host-narrator of The Adventurer's Club (1947-1948) and was frequently heard on Chicago station WMAQ, including The World's Great Novels (1947-1948) and an episode of the pioneering black history/civil rights series Destination Freedom (in a 1949 episode, prosecuting racial prejudice, literally on the witness stand). For WMAQ TV in 1955, he narrated an adaptation of A Christmas Carol.
Nordine's later albums included collaborations with Jerry Garcia of the Grateful Dead, Devout Catalyst (1991) and Upper Limbo (1993).
External links
Community content is available under
CC-BY-SA
unless otherwise noted.