URL
kermitage.com
Active
2002-2006
Type
unofficial fansite
Creator
Michael Dixon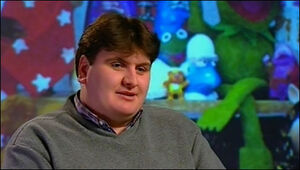 Kermitage was a Muppet fan website founded in 2002 by Michael Dixon. It was the only unofficial fan site approved by The Jim Henson Company, who owned the Muppet characters at the time.
The site, which took its name from the Kermitage Collection, included a Muppet Show episode guide, an illustrated guide to the Muppet Show characters, and a collectibles guide.
The collectibles information was taken down from the site in 2004. The website was vandalized by hackers in 2006, and remained unrepaired until 2009 when hosting for the domain ceased.