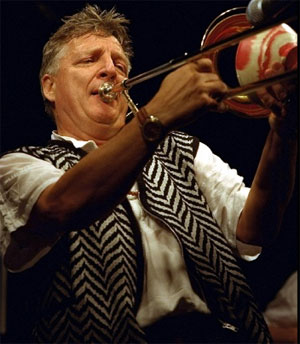 Kim Menzer voiced Bobo the Bear and Ray Liotta's cameo in Muppets Fra Rummet, the Danish dub of Muppets from Space.
A Danish composer/musician, Menzer plays flute and trombone in the band Burnin' Red Ivanhoe, along with Ole Fick.
He composed the music for the 9 hour play The Mahabharata by Peter Broke and for the 5 hour movie of the same play.
External links