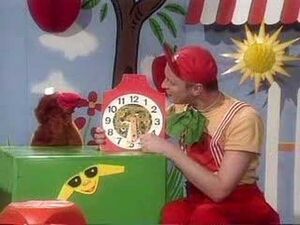 Kreatief met Kurk was a Dutch adult comedy series that ran from 1993-1994.
The Ederveen and Niterink duo had already made the program series Theo and Thea. Now they began a series on the late evening, with a number of free subjects with varying angles. The program's theme were a duo, presented a course "Creative with cork" as if it were a Teleac course. It was a parody of the program Kreatief with cardboard Ellen Brusse and Wim Kros presented. Between courses the program was interrupted by skits, which Ederveen and Niterink several cameos portrayed. Some skits where a parody on Sesamstraat. These sketches were partly rerun in 1996 in the successor Kreatief with cork: Drinks Time.
The show called their parody Maanzaadstraat (Poppyseed Street) and it showed one of the actors counting from 1 to 60, telling time and off course the intro and outro from the show. Even the Dutch and Flamish accents where used to show the programms origins.
Extrenal links
Community content is available under
CC-BY-SA
unless otherwise noted.