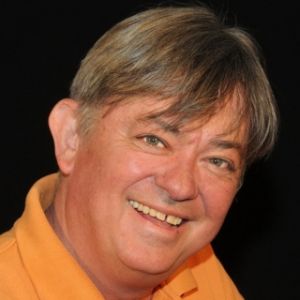 László Lippai is a Hungarian voice actor who took over as the voice of Kermit the Frog for the Hungarian dub of 2011's The Muppets. He continued the role for Muppet-krimi: Körözés alatt (Muppets Most Wanted) and the redub of The Muppet Christmas Carol.
Lippai is the primary Hungarian voice of Matthew Broderick (including The Producers and Good Boy!). He has mostly dubbed comedic actors and roles, including Ben Stiller, Donald O'Connor in Singin' in the Rain, Charles Hawtrey in the Carry On movies, Chris O'Dowd on The IT Crowd, Gedde Watanabe in Volunteers and Gung Ho, and Martin Short in A Simple Wish.
His varied animation roles include Speedy Gonzales in Looney Tunes: Back in Action, Goku on Dragon Ball Z, Rex in the Toy Story franchise, Mike Waszowski in Monsters Inc. and Monsters University, Quasimodo in The Hunchback of Notre Dame, Thomas in Pocahontas, King Arthur in Quest for Camelot, and the title role in Spirit: Stallion of the Cimarron. He also dubbed the White Rabbit in the Tim Burton Alice in Wonderland movies and Johnny 5 in Short Circuit 2.
External links
Community content is available under
CC-BY-SA
unless otherwise noted.