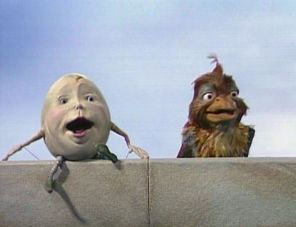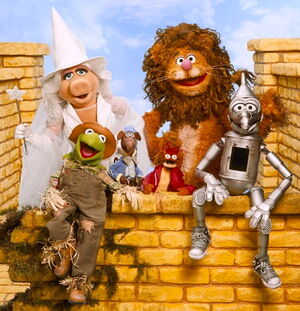 L. Frank Baum (1856-1919) was an American author chiefly famous for his children's books, particularly The Wonderful Wizard of Oz and its sequels.
Adaptations & References
See also: The Wizard of Oz
In 1897, Baum wrote and published Mother Goose in Prose, a collection of Mother Goose nursery rhymes written as prose stories. Fifteen of the twenty-two stories were adapted into episodes for Mother Goose Stories. The books was the source for the stories of all 13 episodes produced in the first season of the show, while subsequent seasons each featured one adaptation along with twelve original tales written by show writer David Angus. The adapted stories include "Sing a Song o' Sixpence." "The Story of Little Boy Blue," The Cat and the Fiddle," "Black Sheep," "Old King Cole," "Mistress Mary," "What Jack Horner Did," "The Man in the Moon," "Hickory, Dickory, Dock," "Little Bo-Peep," "The Story of Tommy Tucker," "Pussy-cat Mew," "How the Beggars Came to Town," "Humpty Dumpty," and "Little Miss Muffet."