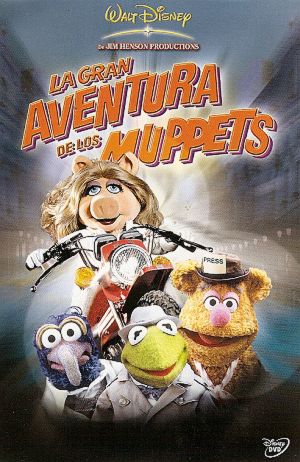 La Gran Aventura de Los Muppets is the Mexican dub of The Great Muppet Caper. The 2005 Disney DVD release, encoded for Region 1 and 4 players, includes the Spanish dub, English track, and the Brazilian Portuguese dub, A Grande Farra Dos Muppets. Manufactured in Mexico, the DVD was also sold in most of Latin America, including Brazil, Argentina, Colombia, Beliz, Costa Rica, Chile, El Salvador, Guatamala, Nicaragua, Paraguay, Peru, Panama, the Dominican Republic, Uruguay, and Venezuala.
This dub was also used as the Spanish-language track for Netflix streaming, and for airings on HBO.
Voices
Notes
Fozzie's reference to Dear Abby is dropped. Instead, he says he'd choose the paper that carries the comics.