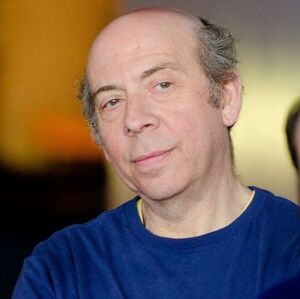 Larry Gold is a composer, musician, and arranger, specializing in strings, who composed the music and theme to the "Teeny Little Super Guy" segments on Sesame Street. He scored other segments from Teeny animator Paul Fierlinger. Most of the lyrics were written by collaborator Stuart Horn.
Gold worked steadily in the recording industry as a cellist (and sometimes on electric bass or viola), backing the likes of Johnny Mathis, Charo, Will Smith, and the Roots. Often working in the hip-hop field, Gold has arranged (usually strings) and conducted for artists like Brandy, Justin Timberlake, and John Legend.
As a composer, he wrote the theme for the syndicated Romper Room and Friends series.
Songs
External links