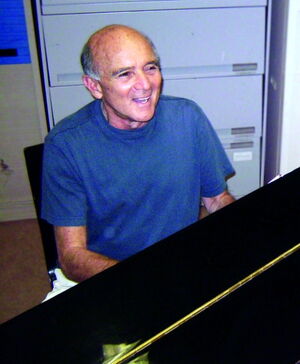 Larry Grossman is an Emmy-nominated music director for The Muppets Celebrate Jim Henson. He served as a music consultant on The Muppet Show for its first three seasons, suggesting musical numbers that would best suit the week's guest star, and co-writing several original songs in the show's third season.
Grossman also composed the music for Snoopy!!! The Musical with lyricist Hal Hackady, including "Just One Person," which has become something of a Muppet anthem over the years.
Prior to his work with the Jim Henson Company, Grossman served as a Music Coordinator on The Jimmy Dean Show, contributing songs such as "My Christmas Room," which was performed by Jimmy Dean on the show and released on the 1965 album Jimmy Dean's Christmas Card.
Songs Performed by the Muppets
Lyrics by Hal Hackady