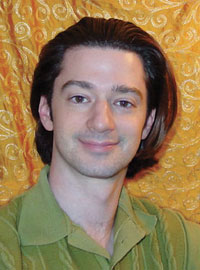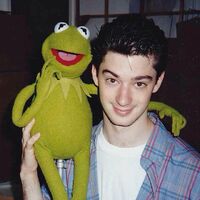 Laurent Linn is a designer and illustrator who has worked on several Muppet projects. For the Muppet Workshop, Linn built characters for The Muppet Christmas Carol, Muppet Treasure Island, and rebuilt characters for Sesame Street. He was later appointed creative director for Sesame Street projects, serving as art director on several book and merchandise items. Linn worked with photographers John E. Barrett and Richard Termine on such projects as Cookie Monster's Got Milk? ad and photographs for Vanity Fair and TV Guide.
Apart from puppets, Linn has designed three-dimensional facades, displays, and building spaces for theme parks, shows, and exhibitions. He designed the Sesame Street float for the Macy's Thanksgiving Day Parade, and the colorful facade for the company store outside Muppet*Vision 3D at Walt Disney World. Other Sesame Street exhibit design work included the Sesame Street 30th Anniversary Exhibition in Japan, the Sesame Street sections for the International Licensing Show for several years, and display windows for FAO Schwarz.
Linn has also created food sculptures of the Sesame characters, which were featured in the 1999 Thirty Years and Counting calendar, and the book Funny Food Faces.
Linn's mother, Hilda L. Jackman, penned the book Early Education Curriculum: A Child's Connection to the World, which included interviews with Caroll Spinney and Carmen Osbahr, and for which Linn contributed illustrations and puppet patterns.
Muppet Design Credits
Publishing Credits
External links