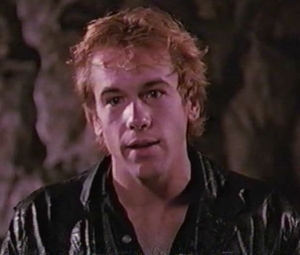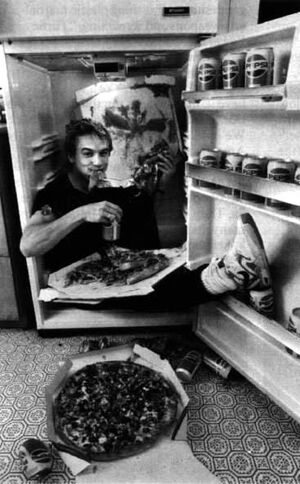 Leif Tilden (b. 1964) is an actor, director and puppeteer who performed suit roles for various Creature Shop projects. After graduating from New York University with a BFA in film, Tilden performed on stage, in such minor productions as the one-act play Bikini Snow, before his first collaboration with the Jim Henson Company as Donatello in the first two Teenage Mutant Ninja Turtles films. This was followed by Dinosaurs, where he performed Robbie Sinclair and, along with Bill Barretta, received credit for choreographing Robbie and Earl's "Most Unusual" dance sequence in "A New Leaf."
Non-Henson credits include gorilla portrayals in Born to Be Wild and Ace Ventura: When Nature Calls, the titular alien in the direct-to-video feature The Invader, and the cyclops in MonkeyBone. He also played a minor role in the real-life drama of the O.J. Simpson trial, as an additional witness. In 2001, he tried his hand at directing, with the short film BigLove (starring friend and Ninja Turtles co-star Sam Rockwell), which he also wrote, and helming the indie film Reunion.
Later in his career, Tilden shifted from performing to working as location manager on such films as House of Sand and Fog and Ugly, as well as the series Law & Order: LA.
Credits
External links
Community content is available under
CC-BY-SA
unless otherwise noted.