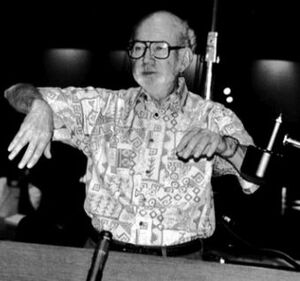 Lennie Niehaus (b. 1929) is a composer who scored Follow That Bird with Van Dyke Parks.
Niehaus is best known for his frequent collaborations with Clint Eastwood, orchestrating or scoring over a dozen of his films beginning with Pale Rider and including The Bridges of Madison County. He conducted, orchestrated, or arranged for Beyond the Poseidon Adventure, The Two Jakes, and Back to School (with Rodney Dangerfield).
Before composing for films, Niehaus had been a jazz saxophone player, notably for Stan Kenton and leading his own groups throughout the 1950s.
External links