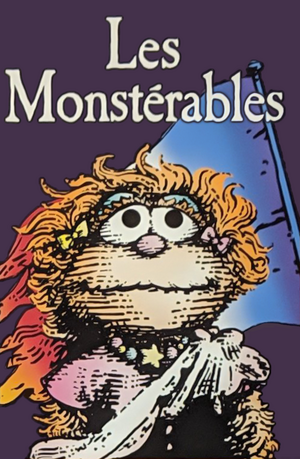 Les Misérables is a 1980 French musical by Claude-Michel Schönberg and Alain Boublil (with Herbert Kretzmer adapting it to English) about prisoner Jean Valjean, who breaks his parole and starts his life anew, with officer Javert constantly pursuing him. It is based on the book of the same name, written by Victor Hugo, and is the third longest running musical on Broadway.
Jim Henson saw Les Misérables on Broadway several times while living at the Sherry-Netherland in New York City in the late 1980s, and he especially adored Jean Valjean's heartfelt solo "Bring Him Home."[1] Louise Gold sang the song at Henson's New York memorial service on May 21, 1990.
References
In the book What's in Oscar's Trash Can?, Oscar's bookcase contains a copy of Les Grouchables, referencing the source novel, while subsequent references focus on the musical.
The 2012 movie adaptation was parodied in the "Cookie's Crumby Pictures" segment, "Les Mousserables." In addition to featuring caricatures of the cast (with dessert pun names), the segment features parodies of various songs from the musical, including "I Dreamed a Dream," "Look Down," "Who am I," "Castle on a Cloud," "Do You Hear the People Sing," "On My Own," and "One Day More." Cookie Monster starred as Jean Bonbon (Jean Valjean) while the supporting characters included Flantine (Fantine), her daughter Creamette (Cosette), Epienine (Eponine), Enjelfood (Enjolras), and a Marius caricature (no name mentioned on screen, but identified in closed captioning as Marshmallowius).
Connections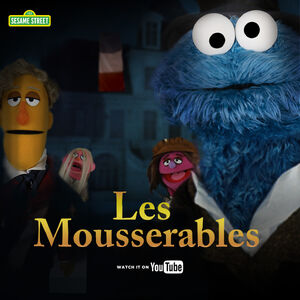 Sources