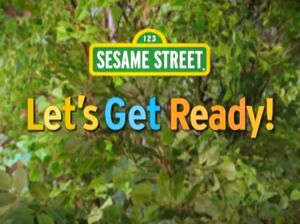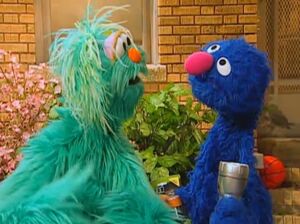 Let's Get Ready! is an emergency preparedness program created by Sesame Street, which can be seen in streaming video on the Sesameworkshop.org website.
The program was created by the Department of Homeland Security's Ready Kids and the Ad Council. Additional funding came from American Greetings and the Blanche and Irvine Laurie Foundation.
The video stars Grover and Rosita, who give tips on how to prepare for emergencies, such as knowing your family members' names, making an emergency kit and knowing who to go to when an emergency happens.
Performers
Eric Jacobson as Grover
Carmen Osbahr as Rosita
Additional Performers: Matt Vogel, Paul McGinnis
Credits
Executive Producer: Christina Delfico
Supervising Producer: Lynn Kestin Sessler
Producers: Maureen Schultz, Kevin Clash
Written by: Carin Greenberg
Directed by: Kevin Clash
Songs by: Russell Velazquez
External links