Written by
Jeff Moss
Date
1982
Publisher
Festival Attractions, Inc.
Backfin Music Company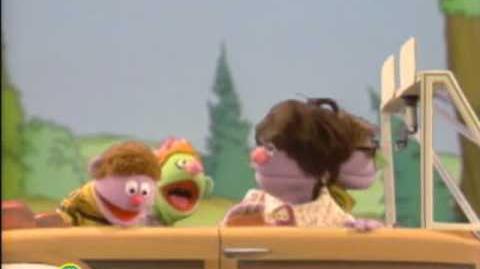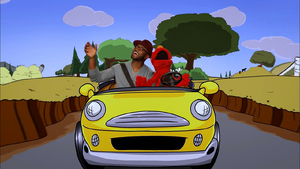 "Let's Go Driving" is a Sesame Street song about the sounds the car makes, including the motor, the horn, the windshield wipers and the people singing.
Versions
In Episode 4030, the song plays on Oscar the Grouch's car radio whenever he turns the radio on, in an attempt to get Telly to accompany him on a road trip whenever Telly tries to get out of it.
In Episode 4031, Telly and Baby Bear sing the song on a karaoke machine.
In Episode 4072, Gabi performs the song on the stoop with Elmo and Zoe, singing as chickens and ducks.
Releases
Audio (performed by Gordon, Susan, Bert and Ernie)
Video
Online
Publications
Sources
↑

Documents provided by trusted source