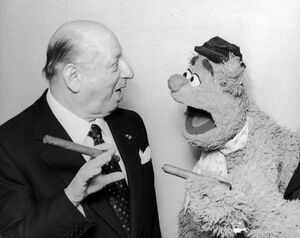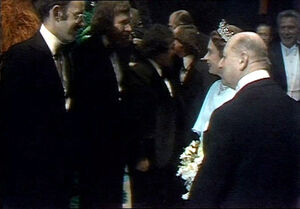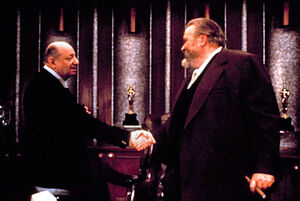 Lew Grade (1906-1998), born Louis Winogradsky and often credited as Lord Lew Grade (as he received a life peerage and became Baron Grade in 1976), was a British television and film impresario who was influential in getting The Muppet Show on the air. When Jim Henson was shopping the concept of the series around to the American television networks, Grade was the only party to take serious interest. He offered to provide financial backing for a series to run in syndication, on the condition that they would be taped in England. Grade retained a share of the show's profits and subsequently served as executive producer or "presenter" of The Muppet Movie, The Great Muppet Caper, and The Dark Crystal.
Background
Establishing himself as one of the more notable talent agents in Great Britain, Grade founded ITC Entertainment in 1955 as a means to gain a foothold in the medium of television, particularly a franchise for the brand new British commercial network Independent Television (ITV). After being rejected for the power he would possess in getting a franchise, he partnered in the creation of Associated TeleVision (ATV), which served as an ITV franchise in one form or another from 1955 through 1981, when it was replaced by Central Independent Television, a more "regional" company that would eventually become a part of the consolidated ITV Plc.
Among the series produced for Grade's network was the various Supermarionation puppet series by Gerry Anderson in the 1960s like Thunderbirds, which became international successes in their own right. Thus, producing a puppet show for television was nothing new to Grade, which made him a logical producer for Henson to approach.
Despite common myth, Grade was not the model for Dr. Bunsen Honeydew, but did inspire the movie mogul character Lew Lord for The Muppet Movie.
External links