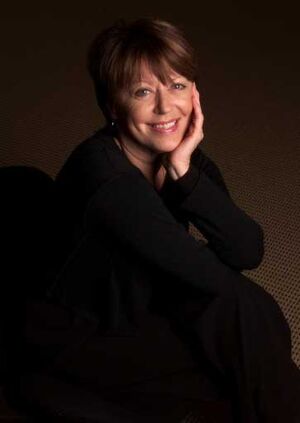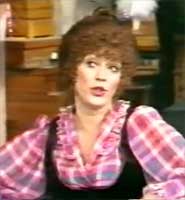 Lill Lindfors (b. 1940) is an experienced entertainer born in Helsinki, Finland. Since the 1960s, she has appeared on TV, radio and theater. Among her TV shows are Svenska Sesam where she played the character Millejor.
In Sweden, she is known as a sex symbol as well as being a stand-up comic. She released her first record album in 1964 Adam och Eva with Owe Törnqvist. In 1967, the first solo album was released Du är den ende. In the 1980s, she was the manager for Maximteatern (Maxim Theater) in Stockholm, she has also been a theater director for shows written by Siw Malmquist.
Outside of Sweden, she is perhaps best known for hosting the Eurovision Song Contest in 1985 where her skirt came off after passing through a part of the set. After showing she was embarrassed, she then pulled the back off her "ripped" dress, and the front, and revealed a long white gown with long sleeves. In 1966, she and Svante Thuresson placed 2nd in the Eurovision contest, with the song "Nygammal vals."
External links