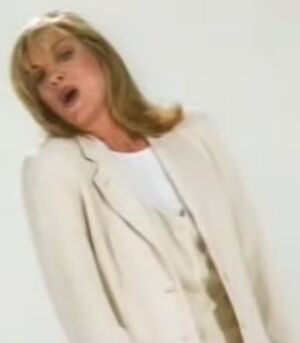 Linda Gray (b. 1940) is an actress best known for playing Sue Ellen Ewing for the entire run of the prime-time soap opera Dallas, reprising the role for reunion movies and the revival series (2012-2014). In 1994, she made a cameo appearance in the Muppet music video "She Drives Me Crazy."
At the time of the cameo, Gray was starring as Hillary Michaels on the short-lived FOX prime-time soap Models Inc. (1994-1995). Gray had previously played the character in a four week stint on Melrose Place, where she was introduced as the mother of Amanda.
Gray's other credits include an assortment of made-for-TV movies, the John Landis film Oscar (with Sylvester Stallone), and guest appearances on Lovejoy (opposite Ian McShane), the 2008 90210 series, and Touched by an Angel.
External links