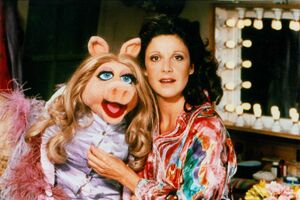 Linda Lavin (b. 1937) is an actress best known for playing Alice Hyatt on the TV series Alice, from 1976 to 1985. She was the guest star on The Muppet Show episode 406. In the Cold Open, Lavin is turned into a Muppet sandwich, providing her own voice for the puppet.
She also made a cameo appearance as a doctor in The Muppets Take Manhattan.
Lavin won a Tony Award in 1987 for lead actress in the play Broadway Bound.
External links