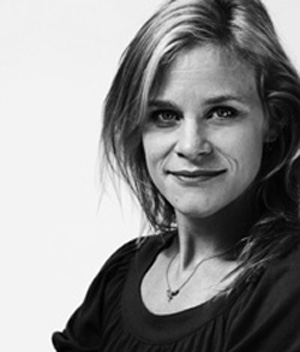 Line Kruse (b. 1975), a Danish actress who voiced Zoe in Leg med os fra Sesamgade and Elmo's Verden.
She made her actress debut at the age of 11, in the 1988 movie Skyggen af Emma.
She has become most known as Stine in the three Krumme movies (1991, 1992, 1994) and TV-series (1996). In 1996 she started her acting studies at Aarhus theater school and graduated in 2000.
Some of her other credits include the dogme movies Mifunes sidste sang and Et rigtigt menneske, Mørkeleg, I Kina spiser de hunde and Simon & Malou